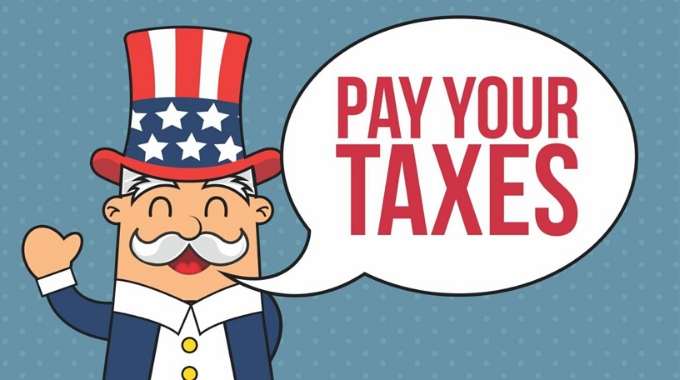 Uncle Sam is Calling: How to Smoothly File U.S. Tax Returns From Canada (2020 Edition)
The U.S. tax season is in full swing and knowing how to file U.S. taxes from Canada is crucial. If you are a U.S. expat living in Canada or a Canadian businessman with U.S. source income, you will most likely need to file a U.S. federal tax return in 2020. Importantly, you may also be required to file a U.S. state tax return.
In general, U.S. citizens and green card holders have U.S. tax filing obligations irrespective of where they live. The process of filing U.S. taxes from Canada can get tricky for a number of reasons.
U.S. citizens and green card holders residing in Canada face stringent compliance requirements in order to keep up with their tax filing and reporting obligations in both countries. This is also a very time-consuming process, as the tax laws and relevant tax relief provisions are numerous and constantly change. Importantly, U.S. international tax is very complex and is not easy to follow for a layperson. A layperson with no vested knowledge in this area could not only miss out on valuable exemptions but also miss important deadlines.
In this article, we explain how to start getting your U.S. tax affairs in order and what you need to know to stay fully compliant.
Do I Have to File U.S. Taxes if I Live in Canada?
The U.S. federal government is one of the few that levies tax on international income earned by its citizens and green card holders regardless of where they live. As such, if you're an expat living in Canada, you will have to file your U.S taxes from Canada.
Moreover, you are also eligible to pay U.S. tax if you have personal income, including commissions, wages, salaries, consulting fees, interest, dividend, rent, capital gains, royalties sourced from the United States. The U.S. Internal Revenue Code and Treasury regulations contain numerous exemptions and exceptions from exemptions. The taxation in many cases depends on tax residency and the ability of U.S. persons to use foreign tax credit to offset some or all of foreign taxes paid. Different transactions may warrant an unexpected U.S. tax treatment. For example, the fact that a transaction is not taxable in Canada does not mean that it won't be taxable in the United States. In addition, where in Canada one may not be required to file a tax return or report certain transactions in the absence of profit, this in many cases won't be true in the United States.
This is a complex area of the tax code, and many fall prey to U.S. tax and cross-border taxation rules. Preparing your tax return requires proper planning to minimize or eliminate potential double taxation. In a majority of cases, you must file a tax return even if you do not owe any tax. This would be true for many dual U.S./Canada citizens who are able to use foreign tax credit to eliminate U.S. tax in most cases.
One of the best ways to stay abreast of your U.S. tax and cross-border tax obligations is to trust your filings to U.S. Tax IQ.
Our team of trusted and experienced U.S. tax advisors has the proficiency to apply complicated and confusing tax law requirements to your factual background. There are a lot of nuances that a layperson may not recognize, take advantage of or avoid, if needed. Qualified U.S. tax advisors can identify these complexities and associated issues and determine the most optimal strategy for you.
U.S. Tax Forms
The big one – Form 1040; this is a U.S. individual income tax return that is filed along with additional forms and schedules by U.S. persons (U.S. tax residents).
Canadian individuals who are not U.S. persons use Form 1040-NR. They may also need an IRS Individual Taxpayer Identification Number (ITIN).
Form 1040 has been revamped for 2020; it's bigger than a postcard but smaller than the 2019 form. The main difference is the return of tax calculations on page 1. The other is that the 2019 six schedules have now been condensed to three.
Expats should note that the field to input a foreign address has been shifted from schedule 6 to the main form.
Important Tax Filing Deadlines
If you reside abroad and have U.S. tax filing obligations, you will be allowed an automatic extension of 2 months from the general due date for filing an individual U.S. tax return, which is April 15. Accordingly, expats are looking for a June 15 deadline. Additional four-month extension can be requested and the extended deadline would be October 15.
Note that although your filing deadline may be June 15, if you owe any tax, you are required to pay it by April 15. Otherwise, interest would accrue from April 15 until the date you make the payment.
Canadian individuals without U.S. wages are also required to file U.S. tax returns (Form 1040-NR) by June 15. Further six-month extension can be requested from the IRS.
If you aren't able to complete your filings by the June 15 deadline, you can ask for an added deadline extension to October 15 by submitting Form 4868.
Do not forget other filing and reporting obligations, including Report of Foreign Bank and Financial Accounts (FBAR). FBAR is due by April 15, but because of automatic extension, the deadline is extended to October 15.
Many taxpayers choose to file their taxes by April 15 as this makes it easier for their Canadian tax filings that are due by April 30. In addition, because Form 8938 ("FATCA Form") is required to be filed by the due date of your individual income tax return, filing FBAR at the same time makes most sense.